Mike Ashley's ultimatum could free the high street from a death sentence – by Steve Hogevold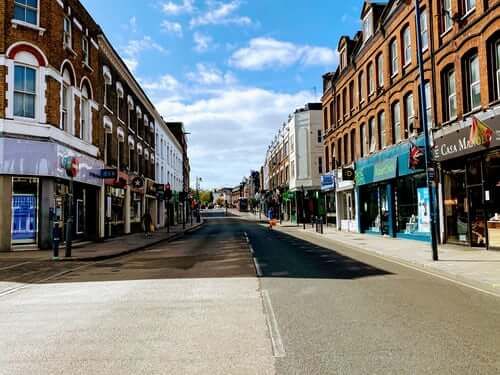 The news that Mike Ashley, owner of Newcastle United Football Club and the Sports Direct empire, has threatened to close his chain of Republic stores if landlords do not agree to new rental terms, provokes an interesting debate.
Ashley is a billionaire thanks to the success of his online and retail sports business. He represents a number of retailers who have been forced into a corner as a result of falling sales as the Internet and subdued economy take their toll on the high street. Although it is no secret that Ashley has plenty of money, (and being a Newcastle United fan I am thankful of that), no business owner in their right mind would subsidise shops that do not work financially on a long-term basis – even if they could.
Ashley purchased Republic for around £12 million to include a head office, over 100 shops and the online business. Many of the shops were bought on licence, releasing him from any future costs if he gave back the keys. Knowing the implications of liability-laden leases, this was his get out clause if he needed it. A dilapidations claim on a property could destroy a business that did not properly prepare its exit strategy.
Ashley has offered to pay half the current rent, or 15% of the turnover, whatever is higher. He has reportedly offered this on a trial basis to landlords, with a review in 2014 if they are unhappy with the arrangement. Additionally, he has offered them access to trading information so that they can assess the potential income they may get a slice of before agreeing to the new terms. Whilst landlords may take a defensive stance, perceiving him as arrogant and aggressive and fearing this might pave the way for other retailers to follow, if the high street is to survive landlords and retailers are going to have to work together to find innovative approaches to move forward. No-one will benefit if it continues to languish on death row.
Whilst the landlords are in effect being held to ransom by Ashley – and there are no guarantees of course – if they accept this offer and the business model works they could directly benefit from any profit made. By proactively working with retailers to ensure that shops are occupied and the shoppers keep coming, landlords will be implicated in the recovery of the industry and not blamed for its demise. They know all too well that a vacant shop unit is merely a financial liability rather than a safe and growing investment as it would have been before the recession.
Ashley is an astute businessman (though not always a revered celebrity), but he has saved a business from collapse, protecting jobs and securing income on properties that would have probably remained vacant for some time. When we advise clients negotiating terms on leases, whether they are landlords or tenants, we always try and look at the bigger picture. It's not about short term gain these days – it's about working together to try and get the industry back on its feet. Mike Ashley could also represent the appeal for clemency that the high street so desperately needs.