Morse Consultants has been providing building surveying and project management services to clients across the UK for almost 20 years.
From a professional report to a complete project, we pride ourselves on obtaining quality and best value for our clients operating across a range of sectors including office, healthcare, hotel & leisure, retail, warehousing, industrial, education, farming and residential.
Our chartered surveyors and project managers are regulated by the Royal Institution of Chartered Surveyors and provide independent, professional property and construction advice, expertise in legal and technical property issues and design services.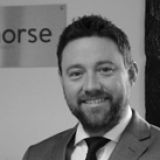 Steven Hogevold BSc (Hons) MRICS
Managing Director
Steve graduated from the University of Brighton in 1997, having gained an HND in Architectural Technology and Degree in Building Surveying. He obtained Chartered status in 1998 and set up Morse Consultants in 2004.

A career which began at NatWest Bank, Steve has built up a broad range of experience whilst working at leading property and engineering consultancies including Vail Wiliams, Donaldsons and Parsons Brinckerhoff. His client base spans many sectors, with particular expertise in project management and dilapidations. Steve is also an incorporated member of the Association of Project Safety.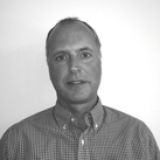 Neil Patterson BSc (Hons) ACA
Commercial Director
Neil has previously worked as Finance Director for Wycombe Wanderers football club and held senior positions at Akzo Nobel and Newcastle United FC.

As Commercial Director, Neil's role is to help develop a strong strategy for the business and assist Steve with the day to day management of the finances; allowing the professional team to focus on service delivery.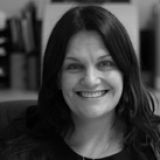 Victoria Mason MScBS
Assistant Project Manager
Vicky graduated from the University of Southampton with a degree in Politics & History. She joined Morse Consultants in 2012 to manage the office and provide business support, and in 2016 she completed a Masters degree in Building Surveying from the University of Estate Management.

Vicky is a vital member of the Morse team, assisting with the day to day running of the company and supporting the professional team in the delivery of projects. Vicky assists the Principal Designer role; compiling O&M manuals and monitoring compliance throughout the duration of projects. Vicky is also responsibility for maintaining the company's accreditations and ensuring the team keep up to date with the requirements of their professional qualifications.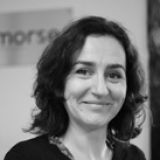 Laura Hogevold
Marketing Director
Laura's experience in publishing, working for Construction Manager Magazine and several IT publications led her to set up her own consultancy business providing copywriting, PR and marketing services to clients in a variety of business sectors.

As a director of Morse Consultants, Laura is responsible for ensuring that the company maximises opportunities with existing and prospective clients through strong branding, an online presence and a comprehensive suite of marketing literature.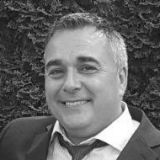 Rob Hart
Associate Designer
With over three decades of experience in Commercial Interior design, Rob brings a wide range of skills - and an extensive knowledge of how people use spaces – to each job.
Rob has a particular flair for communicating visuals using his extensive technical skills, including the industry-standard design packages such AutoCAD, 3D studio Max, Sketch-up and Photoshop. Combined with his track record of working closely with a range of trades and specialist professionals, Rob also knows how to deliver within set budgets and time scales.